We address a wide variety of issues and conditions related to the nose, ranging from allergies, sinusitis, headaches, and facial pain to nasal obstructions, bleeding, and injuries. We also offer a range of surgical procedures including septal deviation surgery, balloon sinuplasty, traditional sinus surgery, and nasal fracture repair. Dr. Richards will carefully examine your history and issues to recommend the best medical treatments or procedures for you.
Medical disorders treated
Sinusitis
Allergy
Nasal Obstruction
Nasal Injury or Fracture
Headache and Facial Pain
Nasal Bleed
Chronic Drainage
Nasal Polyps
Loss of Smell
Congestion
Surgical therapy offered
Septal Deviation Surgery
Balloon Sinuplasty
Traditional Sinus Surgery
Nasal Fracture Repair
Control of Nasal Bleeding
Sinusitis
Sinusitis is one of the most common bacterial infections in adults. Bacterial sinus infections may occur as isolated infections or as a continuous and chronic problem. Individuals often suffer with nasal congestion, discolored drainage, fever, tiredness, facial pain, and cough. While many individuals are able to manage these infections with a simple course of antibiotics, others have a more complex and persistent pattern of illness. Consider a discussion of symptoms coupled with in-office CT scanning of the sinuses to better understand the problem at hand. Most individuals, with a thorough assessment of the problem and focused therapy, can achieve success in treatment.
Allergy
Most Oklahomans will suffer symptoms of allergy at some point throughout the year. We are all aware of the typical seasonal allergy symptoms (congestion, sneezing, cough, watery eyes, etc.) but these symptoms may present in different ways for different individuals. There may also be associated illnesses such as sinus or throat infections. Diagnosis of allergic problems focuses on laboratory testing, and management can involve both medical and surgical recommendations. To better understand how allergy contributes to your problems, schedule an evaluation today for office evaluation and testing.

Nasal Obstruction
Problems with nasal breathing affects many individuals and their quality of life. Those who suffer from chronic nasal obstruction may find that allergy or sinus infection is the cause. Others may have restriction in breathing that relates more to anatomical changes inside the nose such as nasal septal deviation or turbinate enlargement. No matter the cause of the obstruction, management will usually focus on medical therapy, or surgical therapy if appropriate. Individuals should expect a high level of success in treating and managing patterns of nasal obstruction.
Nasal Injury or Fractures
Commonly related to accidental or sports-related injuries, nasal fractures are common at any age. Prompt evaluation and management in the office can help to restore the nasal structure and ensure an excellent cosmetic outcome in the future. If you have sustained a nasal injury or fracture, call the office and try to schedule an evaluation within seven days of the injury. In-office CT scanning is often used to diagnose the nature and severity of the fracture.

Headache and Facial Pain
Many individuals suffer from chronic and relapsing patterns of headache and facial pain. This type of facial pain and pressure, commonly referred to as "sinus headaches," may also cause pressure around or behind the eyes, ear pressure, or pain in the ears, teeth, or neck. When symptoms continue or remain untreated, individuals may suffer malaise and fatigue, nausea, imbalance, and other disabling symptoms. Often these symptoms have triggers, but those triggers can be difficult to identify. A full discussion of symptoms and an in-office CT scan can help determine if sinus infection is causing the pain and lead to recommendations for management and treatment.
Nasal Bleeding
Nasal bleeding is very common at all ages. While nasal bleeding may affect children and adults alike, the reasons for bleeding vary greatly based on the individual's age and environment. Bleeding from the nose can be associated with certain medications, seasonal dryness during the winter, inflammatory disorders of the nose, or even masses in the nose. Examination if the office is performed with a small telescope to visualize the nasal lining to find the exact location and source of the bleeding, often leading to successful management and ending the bleeding.
Chronic Drainage
Many patients suffer from chronic drainage from the nose. Most will try allergy medication or antibiotics to try to bring an end to this bothersome symptom. While allergy and infection are certainly common causes of increased production of mucus in the nose, there are many other possibilities as well. If you suffer from chronic drainage, schedule a visit with us to discuss and identify possible causes and treatment recommendations.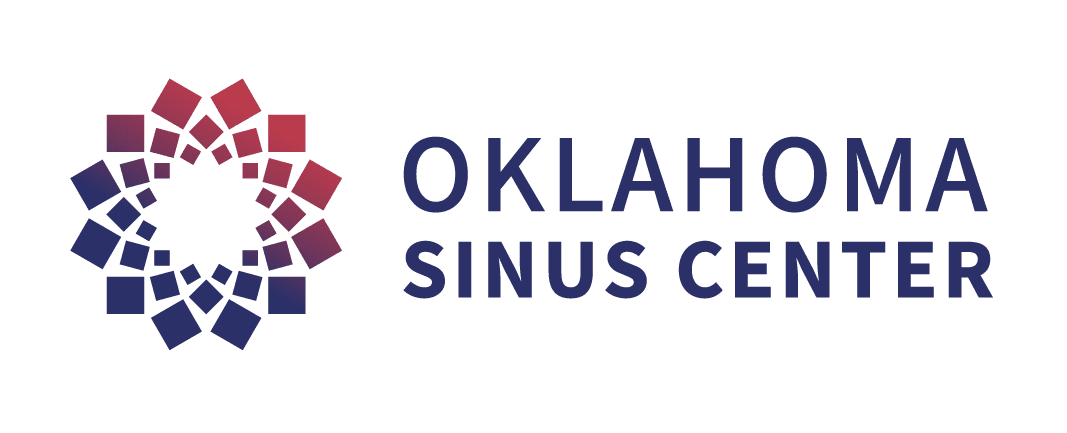 Looking for Advanced Sinus Care in Oklahoma City?
Learn more about Oklahoma Sinus Center - a specialized medical therapy and surgical management for patients suffering from sinus illnesses.
What Our Patients are Saying

"Dr. Richards is a fantastic doctor. He has helped me with my sinus problems without any problems. He is professional, great bedside manner, very competent, and easy to talk to. I highly recommend him."
C. Werner
"The staff was great, and Dr. Richards was informative, friendly and a pleasure to speak with."
Terry D.
"Dr. Richards is very knowledgeable and informative. He is also very friendly. If I have a sinus infection I would definitely contact him."
Melody C.
Schedule Your Appointment Today
Dr. Richards and his team are dedicated to providing our patients with the highest level of ENT medical care possible. Our unique combination of excellent patient care, personal attention, skill, and expertise places your health in the very best hands.